Wood Window Installation in the Oklahoma City
Consolidated Builders Supply
Nothing quite compares to the timeless beauty of wood windows when it comes to adding warmth and charm to your home or office. At Consolidated Builders Supply, we proudly offer customers a wide range of high-quality wood windows throughout the Oklahoma City metro area. Our team of experienced professionals has the knowledge and expertise necessary to help you select the perfect wood windows for your unique needs and preferences. We are committed to providing exceptional service from start to finish. If you are looking for beautiful, durable wood windows that will stand the test of time, look no further than Consolidated Builders Supply.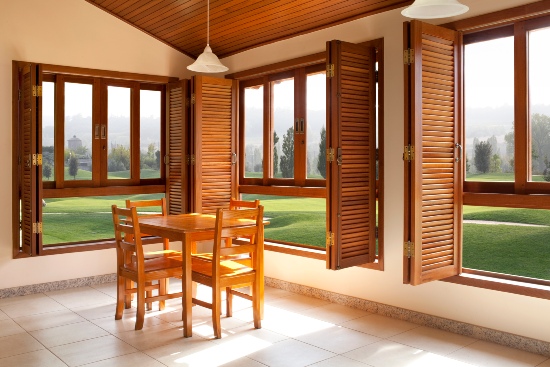 Wood windows are a type of window that have frames made from different types of wood, such as pine, fir, and cedar. These windows have been popular for centuries and offer homes a traditional and classic look. They are also known for their durability, energy efficiency, and natural insulation properties.
Key Benefits of Wood Windows
Wood windows and wood window frames are popular for homeowners due to their natural beauty, versatility, and energy efficiency. Here are some of the benefits of wood window installation:

Aesthetic Appeal
Wood windows offer a classic, timeless look that complements any home style and adds value to your property.

Energy Efficiency
Wood is a natural insulator that provides excellent thermal insulation and reduces energy bills.

Durability
High-quality wood windows are built to last. With proper maintenance and care, they can last for several decades.

Customizability
Wood is a versatile material that can be easily customized to fit any size or shape of the window, offering endless design possibilities for wood interior windows or wood exterior windows.

Environmentally Friendly
Wood is a renewable resource with a lower carbon footprint than other window materials, making it an eco-friendly option.
Is It Time to Replace Your Wood Windows?
Wood window replacements
can last up to 30 years or more with proper maintenance and care. However, over time, they may begin to deteriorate and require replacement. Here are some signs that it's time to replace your wood windows:
Visible signs of wear and tear, such as cracks, rot, or warping
Drafts coming in from around the windows, causing your energy bills to rise
Difficulty opening or closing the windows, which can be a safety hazard in the event of an emergency
Condensation between the glass panes, indicating seal failure
Noise pollution from outside, which can be reduced with new, insulated windows
Fading or discoloration of the window frames or glass can affect the aesthetic appeal of your home
If your windows are over 20 years old, it may be time to replace them to increase energy efficiency and functionality
Contact Consolidated Builders Supply
If you're looking for top-quality commercial and residential wood windows that provide beauty and functionality,
Consolidated Builders Supply
is the perfect choice. We are committed to providing our customers with the best possible wood window repair and replacement services in the Oklahoma City metro area. Our team of experts will work closely with you to understand your specific needs and preferences and provide custom wood windows and doors tailored to your requirements. With our wide selection of wood window styles and finishes, we are confident that we can help you find the perfect match for your home.
Contact us
to schedule a free consultation and learn more about how we can help with your wood window installation needs.