Custom Window Installation in the Oklahoma City
We Install Well-Crafted Custom Home Windows
If you are in the market for new custom windows for your home or office in the Oklahoma City metro area, look no further than Consolidated Builders Supply. We specialize in providing high-quality, custom windows tailored to your specific needs and preferences. With over three decades of experience in the industry, we have become a trusted supplier of the best custom windows in the area. Whether you are looking for new construction, custom remodels, or custom replacement window projects, our team of experts is here to help.
Custom windows are essential to modern home design, providing unique benefits and aesthetic appeal. Below are some of the most popular custom window types and their unique features:
Aluminum Windows – These windows are known for their strength, durability, and affordability. They are low maintenance, energy-efficient, and have a sleek modern appearance that works well with contemporary architectural styles.
Vinyl Windows – These windows are popular for their affordability, energy efficiency, and low maintenance. They are available in a range of colors, finishes, and styles, making them a versatile option for any home.
Fiberglass Windows – These windows are known for their strength, durability, and energy efficiency. They are resistant to warping, cracking, and rotting and can withstand extreme temperatures. They are available in a range of finishes and styles and require little maintenance.
Wood Windows – These windows are known for their natural beauty, warmth, and classic appeal. They are available in a range of wood species, finishes, and styles and can be customized to match any home's architectural style. They are energy efficient and provide excellent insulation but require more maintenance than other types of windows.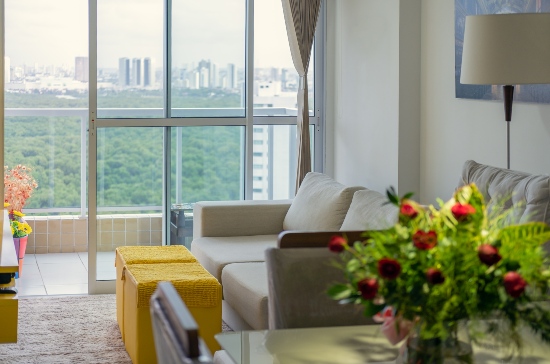 The Benefits of Custom Windows
Custom windows offer a wide range of benefits that can significantly improve any home's look, feel, and energy efficiency. The top advantages of choosing custom windows for your property include the following:

Enhanced Energy Efficiency
Custom windows can be designed with energy-efficient features, such as double or triple panes, low-E coatings, and gas fills, helping to lower your energy bills and reduce your carbon footprint.

Improved Curb Appeal
Custom windows can be customized with various styles, finishes, and colors, giving your home a unique and appealing look.

Better Noise Reduction
Custom windows can be designed with thicker glass and insulated frames to reduce outside noise, creating a quieter and more peaceful home environment.

Higher Level of Security
Custom windows can be equipped with advanced security features, such as reinforced glass and locks, to increase your home's level of protection against intruders.
When Should I Replace My Windows?
If you're wondering whether it's time to
replace your windows
, there are several signs you should look out for. Here are some common indicators that it may be time to invest in steel window replacement:
Drafts – If you feel a noticeable draft when standing near a window, it means air is seeping through the window and reducing your home's energy efficiency.
Damage – Cracks, warping, or rotting of the window frame or sash are signs of damage that can't be repaired.
High Energy Bills – Old, inefficient windows can significantly increase your energy bills, especially during extreme weather conditions. Using cheap replacement windows that are not of good quality can also raise your energy costs.
Noise – If you can hear a lot of outside noise even with your windows closed, it might be time to replace them with soundproof options.
Difficult to Open or Close – If you have trouble opening or closing your windows or they don't stay open, it's a sign that the window's mechanism is damaged.
Condensation – Excessive condensation between the panes of a double or triple-pane window indicates a broken seal that reduces its insulating ability.
Why Choose Consolidated Builders Supply?
At
Consolidated Builders Supply
, we are committed to providing our Oklahoma City metro area customers with the highest quality custom windows, custom stained glass windows, doors, skylights, and exceptional customer service. Our team of experts will work closely with you to understand your unique needs and preferences and help you select the perfect custom windows for your home or office. We offer free design consultations to ensure you are completely satisfied with your choices.
Contact us
to learn more about our steel window repair, replacement of custom windows, and services, and let us help you make your home or office feel more like home.