Entry Doors in the Oklahoma City
Trusted Metro-Area Home Improvement Services
At Consolidated Builders Supply, we prioritize every customer's satisfaction with a wide selection of doors, windows, and skylights from some of the industry's most trusted brands. We proudly serve homeowners in and around Oklahoma City, OK needing entry doors. When you buy a new house, you might need to update its features to make it more personalized for your family. Home remodels are a chance to upgrade interior and exterior space with new materials and décor. Whatever project you have for your new or existing home, a new entry door is an excellent way to add class and beauty while keeping out weather and intruders. You can visit our showroom to discover a broad range of door styles, sizes, and colors to incorporate into your living space. Our team of home improvement specialists will work with you to narrow down your choices and find a perfect entry door. After selecting a door, we can schedule your installation at a time that works for you, arrive promptly, provide timely and outstanding work quality, and leave your property as we found it.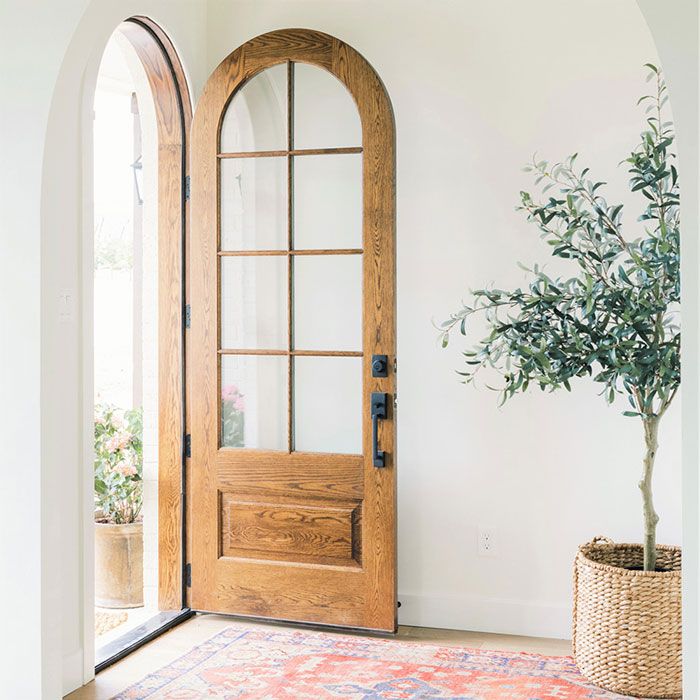 Entry Door Installation Services in Oklahoma City, OK
An entry door is more than a slab of wood you open and close to get in and out of your house. This distinct home feature can be an attractive entryway for guests to feel welcome and comfortable. You also want a durable door that stands the test of time in a style reflecting your personal taste and complementing your home's architecture and general appearance. Consolidated Builders Supply specializes in providing and installing doors like this to homeowners throughout the metropolitan area. We have various styles and materials to choose from, including classic wooden front entry doors, front doors with glass, and even entry doors with sidelights. You want a door built by trusted manufacturers and from a reputable dealer, such as Lowe's and Home Depot front doors. Our inventory of brand-name and custom-designed doors comes from high-quality sources to ensure their durability, longevity, beauty, and affordability. Additionally, we offer unbeatable
installation services
to ensure your new home investment or front door replacement is ready to use and reliable from the start.
How We Help You Design a Perfect Entry
Consolidated Builders Supply's team has spent decades honing our skills and building our expertise in doors, windows, and skylights. Since 1984, we have helped homeowners beautify and protect their homes with attractive, quality-designed and built entry doors. You can start the process by scheduling a free design consultation to discuss your unique home improvement needs and budget. We use your details, including aesthetic and security needs and preferences, to match you with door options you'll love. You can choose a front door from one of many reputable brands, or we can custom design a door with materials and features to enhance your home's comfort and curb appeal. Our team understands no two homes are the same, and each homeowner has personal preferences. Instead of pushing customers into cookie-cutter solutions that only vaguely address their styles, we offer individualized services to ensure our customers get a distinct product for their specific needs.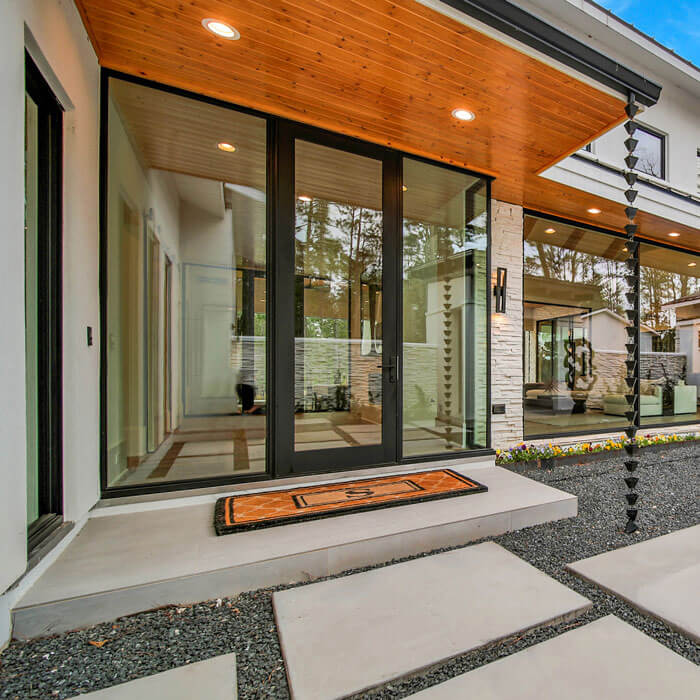 Types of Entry Door Services We Provide
Consolidated Builders Supply offers comprehensive entry door services to homeowners. We sell some of the most high-quality options from industry-trusted brands and custom design unique doors using outstanding materials while customizing them to a customer's specifications. After purchasing a new door,
our team
will install it at your home or replace your current front door with a new one. We also repair some doors so that you can restore your front entry door to its original condition and function after an n incident or time damages it.
Reliable Entry Door Installers Serving Homeowners
Installing a new door
in your home's entryway can result in shoddy work quality and possible damage to surrounding structures if you try to do it yourself or put it in the hands of ill-experienced contractors. Instead, you can trust Consolidated Builders Supply's team to handle your project. Our highly trained team performs entry door installations with careful and timely work to preserve your home's condition. We can offer this exceptional work quality because of our decades of experience in business and commitment to the best possible customer experience. Over time, our team has built their installation and replacement skills to ensure near-perfect craftsmanship. After finishing your installation, we have you inspect and approve your new entry door, and we clean up our worksite to leave it like it was when we first arrived.
Why Choose Consolidated Builders Supply?
We can offer many reasons to choose Consolidated Builders Supply with your entry door sales and installation. Our extensive selection of doors in various materials, sizes, styles, and colors gives you the flexibility to adjust your purchase to your unique taste and complement your home's appearance. After decades of providing our services to customers, we understand they deserve personalized service to address their individual needs. We also maintain an uncompromising commitment to quality with our products and installation and repair services. Your home investment deserves the best possible care and attention, and that's what we offer.
Schedule a Free Design Consultation Today
Consolidated Builders Supply covers your door,
window
, and
skylight installations
and upgrades with exceptional products, installation service, and customer service. Let us show you how our company has grown into one of Oklahoma City, OK's most trusted home improvement resources. Please fill out our contact form or
contact us
over the phone today to speak with our professional team about finding a new entry door for your home.