Custom Doors Installation in Oklahoma City
Consolidated Builders Supply Serves Your Door Needs
Consolidated Builders Supply is the Oklahoma City metro area's source for custom windows, doors, and skylights. We offer customers a wide selection of options to enhance their home remodels and other projects. Our inventory includes some of the industry's most recognized brands, and we can completely customize your windows and doors to fit your home's architecture and design. Since 1984, we have served Oklahoma residents and grown into the area's most trusted supplier. Your windows, doors, and skylights should tell a story about your home, which you can easily accomplish with custom doors. You should select a supplier with ample experience meeting customer needs with individualized service. No two houses are the same, and our selection ensures your home demonstrates that. We invite you to visit our showroom to discover your favorites among our selections and learn how we can help you make your house feel like a home.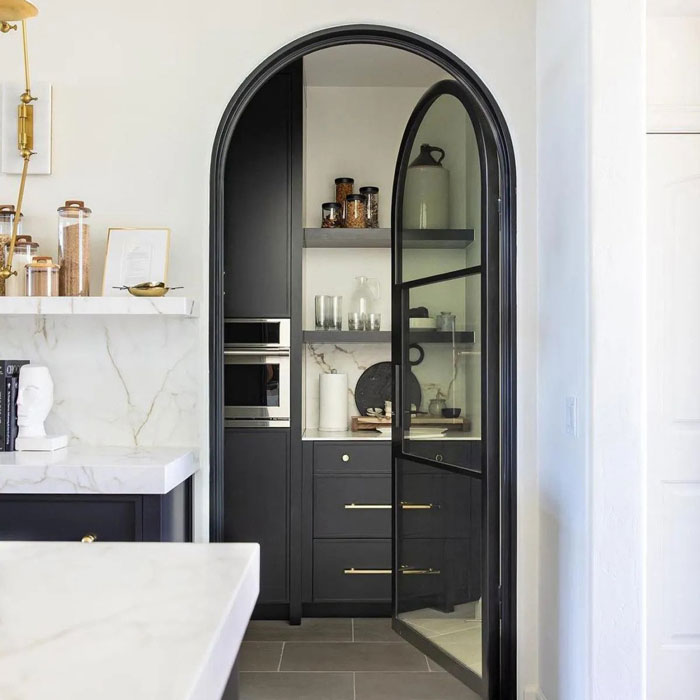 Custom Doors Installation & Replacement Service
Your new doors should reflect your personal style and your home's distinct design while meeting your security and privacy needs. Consolidated Builders Supply understands even custom doors need to be durable and visually appealing to fit your entryways and complement interior and exterior spaces. We have spent decades working in the door business and offer outstanding custom door solutions, starting with a unique design and continuing through the installation or replacement process. Our goal is to tailor your new door to your specific needs with affordable options to match any home aesthetic. You don't need to pay luxury prices to get high-quality options for your home.
Our team
works with you throughout the installation process and ensures your new custom exterior or entry doors are stylish and match your design wishes. You can learn more about our pricing and customization options by scheduling a free design consultation.
Custom-Designed Front Doors for Homes
A custom door is a perfect choice for any home architectural style, whether you live in a contemporary house, a classic Colonial, or a rustic lodge. Our team can create a unique custom front door to welcome guests and keep out intruders, including custom wood doors and other material options. We invest in doors leading manufacturers to build and tailor to your budget and design needs. You can create a new focal point for your front porch, and trust us to perform a custom door installation for all styles and sizes. Choosing Consolidated Builders Supply to handle your order lets you relax, knowing you'll get a genuinely custom door. We have an extensive variety of ways to tailor your doors to your desired style. Our talented professionals offer a wide array of styling options, such as the following:
Glass Design
We can incorporate custom glass options, including hand-stained glass, internal blinds, Multiple grid patterns, and privacy glass.
Hardware Style
You can wander through our selection of hardware designs to choose from various lever and knob styles made with bright brass, oil-rubbed bronze, and satin nickel.
Color & Finish
Our door specialists can use your choice of countless solid paint colors and natural stains, including options like oak, mahogany, and cherry.
Accessories
Retractable screens, pet doors, rustic speak-easies, and other accessories can make your new door stand out in convenience and style.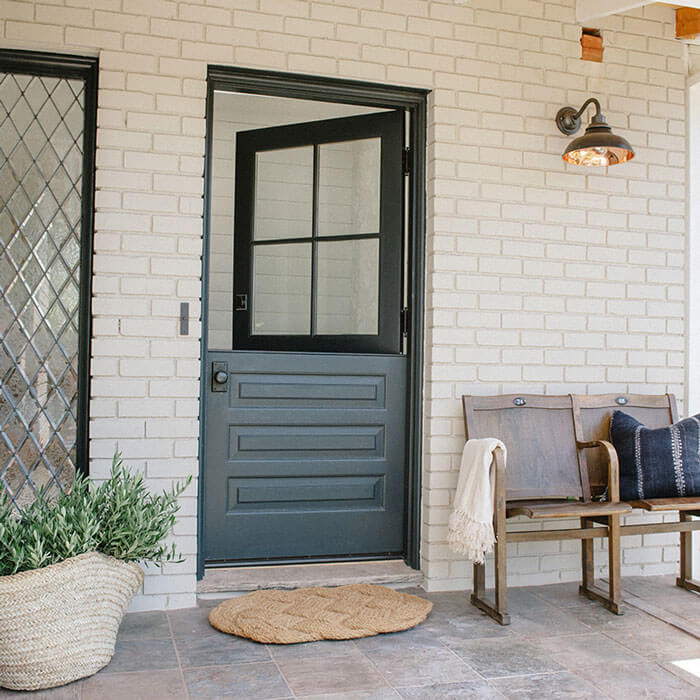 Advantages of Installing Our Custom Doors
New doors often provide better durability than older options and cater to the modern home. You can make your house look beautiful inside and outside with a custom door built and designed for durability and aesthetic charm complementing your home's appearance. Typically, people moving into new homes don't have a say in its design elements until they occupy them. Replacing your front door can personalize your house and make it feel like your home.
Custom door installations and replacements
are also affordable options to add class and style.
Learn More About Our Oklahoma City Custom Doors
Consolidated Builders Supply's
custom door solutions give homeowners a cost-effective way to add their own style to their homes that works with their existing architecture or remodeling designs. Our company offers a broad range of door sizes, styles, colors, finishes, and materials to ensure you get a unique product fitting your budget and preferences. We can create custom
entry doors
, including front and
patio doors
. You can choose which materials go into your door's creation, incorporating iron, glass, or wood into a beautiful showpiece for your family and neighbors to enjoy. The choices are boundless to personalize your design.
Why Choose Us to Supply & Install Your Doors?
As a company with decades of experience in the custom window, door, and skylight industry, Consolidated Builders Supply offers seasoned expertise. We pair our impressive insight and creative solutions with unbeatable customer service and an extensive selection of doors and custom design options. You can schedule a free design consultation with us to discuss your vision, learn more about our services, and start the process of creating your custom door.
Contact Us to Find a New Custom Door
Consolidated Builders Supply is ready to help you personalize your home with high-quality, highly durable, and affordable custom doors. Our team of specialists can guide you through the design process and expertly install your new doors so that they're ready to show off immediately after we leave.
Contact us today
to schedule your free design consultation and create a masterpiece for your home's interior and exterior.