Patio Doors in Oklahoma City
Consolidated Builders Supply's Trusted Services
Suppose your house needs updating, and your outdated patio doors need replacement. In that case, you need a local seller and installer with a selection of doors fitting your style and budget. Consolidated Builders Supply serves Oklahoma City, OK as the metro area's most trusted door, window, and skylight provider. Our team has extensive experience working with customers to match them with ideal door, window, and skylight choices for their new homes, home remodels, and other domestic projects. After finding a new front or patio door, we install it or replace your current model quickly and carefully to ensure it's ready to enhance your aesthetic design and provide durable security against weather and intruders. Broken hinges, wooden panels, and glass panes are easy to resolve with our door repair services. Your home project is in the best hands when you trust us to provide and install outstanding door solutions for your entryways, including your patio entrance.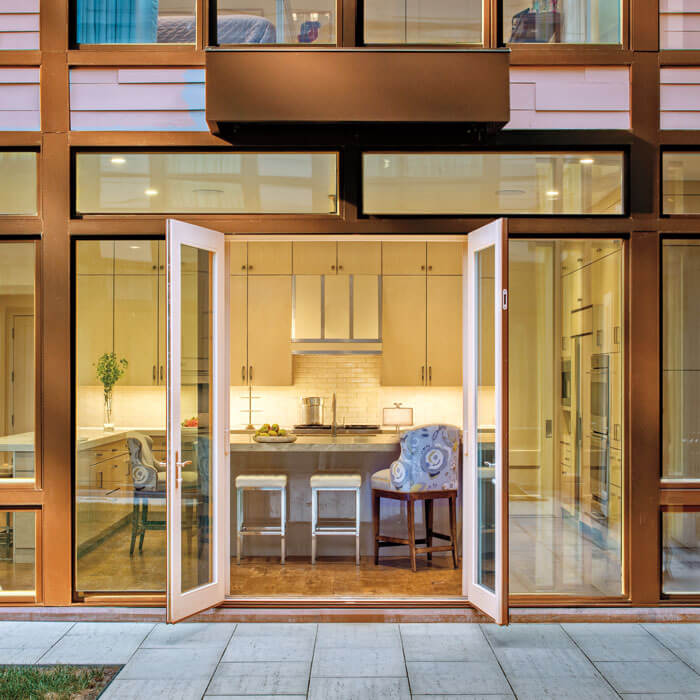 Essential Information About Our Patio Doors
High-quality patio doors are an essential component of any home. These doors provide access to your outdoor space and contribute to your home's curb appeal. Every homeowner deserves a quality-made patio door in a style and price point matching their taste and budget. Consolidated Builders Supply understands the value of finding and installing doors from reputable brands and suppliers, including patio doors from Lowe's, Home Depot, and other sources. Our showroom has a wide selection of beautiful door choices to integrate into your home's aesthetics and security. Your current patio doors might be drafty, difficult to open or close, or look unattractive or clash with your home's design and décor. These issues call for expert help to sell you new patio doors and install them. Our partnerships with leading industry brands ensure we carry attractive, durable door options in a broad range of colors, styles, types, and sizes to fit your needs.
Types of Patio Doors for Your Home
Consolidated Builders Supply's collection of patio doors includes a broad range of styles and sizes to fit your entry space, but you also get to decide on a type to match your needs and preferences. Our types of traditional and modern patio doors include sliding patio doors, double-sliding patio doors, folding patio doors, and many other options. An attractive sliding glass patio door can add beauty and convenience to your home while giving you a clear view of your backyard. Patio doors come in many configurations, making home improvement projects more customizable. We've described a few examples of popular patio door types for you to consider:
Contemporary Sliding Glass Patio Doors
These modern accent doors are an ideal choice if you value wide open and easy access to your outdoor space.
French Hinged Patio Doors
You get a classic design and historic touch with French hinged doors, and they fit any home style to give it a custom look.
French Sliding Glass Doors
This sliding glass door has all the design options of a classic French door, but you get the convenience of sliding panels.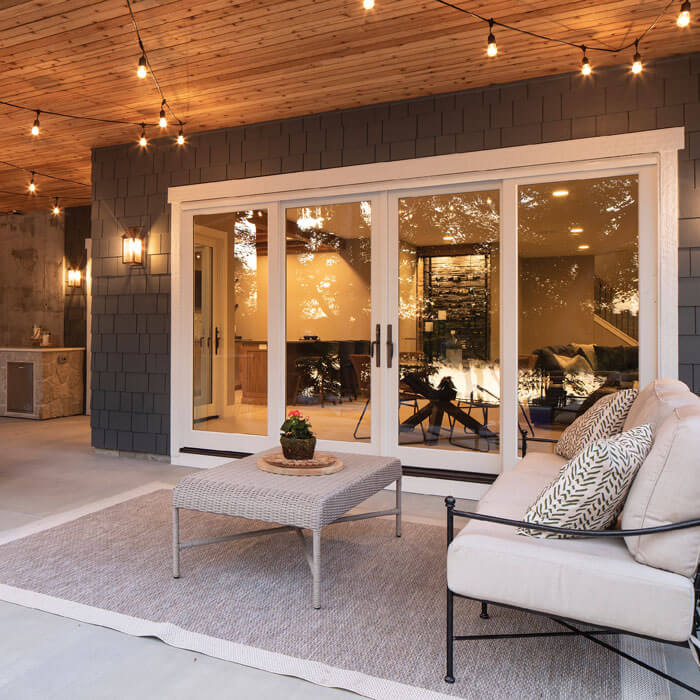 Patio Door, Installation, & Replacement Services
After selecting new patio doors for your home, you need an installer committed to exceptional workmanship while respecting your domestic space. Fortunately, Consolidated Builders Supply's services cover more than selling outstanding doors. Our team of door specialists also expertly installs new patio doors and can replace your existing patio doors with quick and careful service. Over time, your doors might experience damage from stray baseballs, wind-blown branches, and other harmful elements. We offer repair services to restore your patio doors' condition and function.
We Help You Choose Perfect Sliding Patio Doors
Consolidated Builders Supply has spent decades specializing in selling and installing doors, windows, and skylights. Our seasoned expertise encompasses a broad range of patio door options, including sliding patio doors. Sliding doors are a perfect option for nearly any home design, coming in countless colors, sizes, and styles to match your unique space. Additionally, sliding glass patio doors give you an open view of the outdoors. The sliding door panels make entering and exiting your home easy without keeping an open space around the door like with swinging options. Our team can educate you on all the appealing features of sliding patio doors.
Why Choose Us to Install Your Patio Doors?
Since 1984, Consolidated Builders Supply has served customers with our selection of
doors
,
windows
, and
skylights
. We have spent that time installing our exceptional inventory at homes as well.
Our installation team
always makes your home investment worthwhile with impressive workmanship to ensure your door is in perfect working order from the start. We work with you to schedule installation at a convenient time for you and arrive on time. Your home is a special place that deserves the same care and attention as your new patio doors, so we treat it with respect and clean up after finishing our work.
Contact Us in Oklahoma City, OK to Learn More
Consolidated Builders Supply looks forward to helping you complete your home project with new patio doors in a style and type fitting your specific needs and budget. You're sure to find a suitable door option from our wide selection of beautiful, high-quality models from some of the industry's most reputable manufacturers.
Contact us today
to speak with our professional team, or you can fill out our contact form to start the process.