Windows Installation in Oklahoma City
Superior Window Design & Installation Experts
Your home is your escape, a place to entertain guests, and a relaxing space that reflects your unique lifestyle. Whether you're building a new home or planning a home improvement project, brighten your indoor environment with our superior selection of window designs at Consolidated Builders Supply. Our team will help you find the right products that seamlessly complement the style of your living space and install them with precision.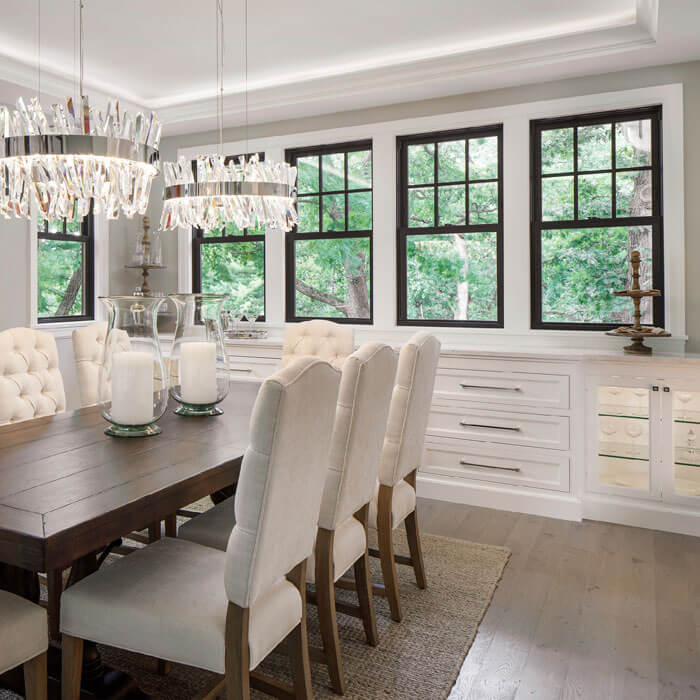 Exquisite, Thoughtfully-Crafted Windows
You want your home to be a bright, joyful environment. Artificial light, such as that emitted from electronic devices, has been linked to trouble with sleeping patterns. Experts say that if you struggle with getting to sleep, it may help to open up those beautiful windows and take advantage of more natural light in your life.
At Consolidated Builders Supply, we'll help you achieve just that. From new home construction to remodeling and renovation projects, we apply more than three decades of industry knowledge and expertise to help homeowners install thoughtfully-crafted windows that optimize the comfort and style of their indoor environment.
Professional Window Installation in the OKC Metro Area
After browsing our showroom and finding the perfect windows for your home or business, it's time to move forward with the installation. You want to ensure the windows you've chosen are installed with precision and care. Consolidated Builders Supply will perform every window installation project with one goal in mind – amazing results guaranteed!

Aluminum Windows
Our custom aluminum windows offer impeccable structural stability. Not only do they withstand the test of time, but they are an easily customizable option for those with specific requirements. Compared to traditional wood windows, aluminum windows often require less maintenance costs over time.

Vinyl Windows
Vinyl windows are great insulators, making them ideal for winter. Like aluminum windows, our custom vinyl windows are energy efficient, stylish, and easily customizable. We believe you should be able to have a durable window at an affordable price.

Wood Windows
Not only are our wood windows aesthetically pleasing for any home, but they offer more insulation than other types of windows. We work with several manufacturers to ensure our customers have a wide selection of woods and styles to choose from.

Steel Windows
When durability and strength are a must, then steel windows are the ideal choice for your home. Compared with wood and aluminum, steel is a much tougher material. Because of their metallic nature, steel windows withstand the test of time while contributing to the beautiful aesthetic of your home.
Choose Consolidated Builders Supply for Your New Windows
There are several reasons why our window design and installation solutions at Consolidated Builders Supply stand above the competition. As your project partner, we'll ensure you receive only the most impeccably-designed, energy-efficient windows available in today's market. We have the experience and capacity to manage your new construction or renovation project from start to successful installation, offering the highest quality craftsmanship down to every last stylish detail. Whatever your reason for wanting new windows, we'll work closely with you and your vision to design windows that suit your lifestyle and budget needs. Get the expert attention your family's home deserves. We look forward to working with you to enhance the individuality and unique value of your home.
Contact Consolidated Builders Supply
You can schedule a free design consultation with us today to learn more about our pricing. Our expert design team is ready to make sure your new windows are as stylish and customized as you need them to be.
To contact our window installation team directly, call us at 405-631-3033. If you have any questions about our window installation process, feel free to fill out our contact form. Start reaping the benefits of natural sunlight with brand new windows.