Aluminum Windows in the Oklahoma City 
What Are Aluminum Replacement Windows?
Is it time to replace your home's windows? If so, you will have to decide what material you want for your new windows. Homeowners typically choose between aluminum, wood, vinyl, and steel when deciding on a material for their new windows. Aluminum windows are a popular option that offer many benefits to homeowners. Aluminum windows are windows that feature frames made out of aluminum. These windows are perfect for adding curb appeal to your home while also increasing its energy efficiency. Consolidated Builders Supply offers professional aluminum window installation in the Oklahoma City metro area to improve the look and performance of your home. Aluminum windows have powder-coated enamel and are generally chosen because of their lower cost and durability. Learn more about aluminum windows and what makes them a great choice for homes.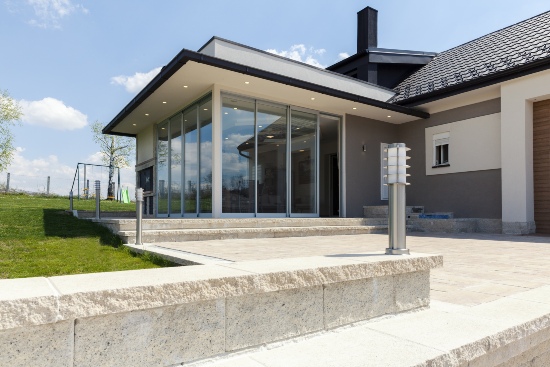 The Performer Aluminum Windows
Performer aluminum windows are a premier top-of-the-line aluminum replacement window product. Performer windows meet the American Architectural Manufacturers Association (AAMA) standards for compliance and are ENERGY STARⓇ certified. If you are looking for the highest-quality aluminum frames for windows that provide exceptional performance, the Performer windows might be right for your home.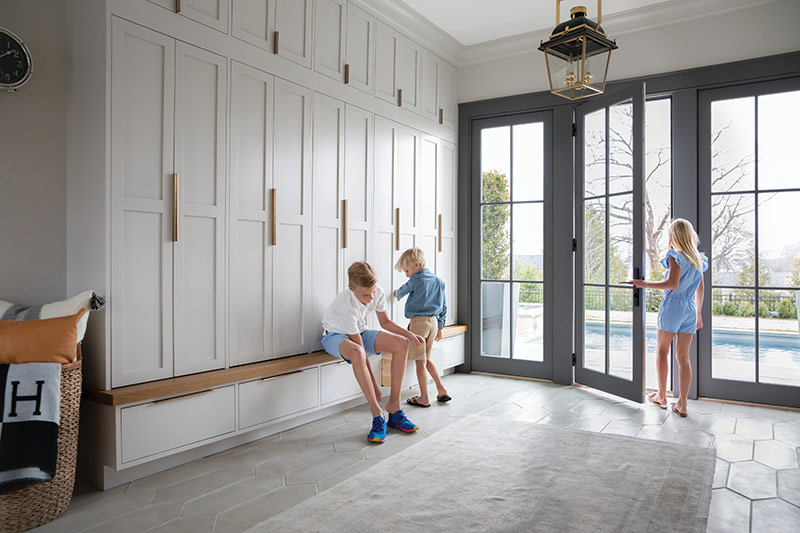 Why Choose Aluminum Replacement Windows?
If you are looking for a good reason to choose aluminum replacement windows, there are several. Aluminum window frames are durable. That means they can withstand harsh weather much more than most other windows. They are resistant to cracking, warping, and peeling. Aluminum windows are extremely energy efficient. They also require very little maintenance, so costs are minimal once you have them installed. With reduced maintenance and energy efficiency, aluminum windows can actually end up saving you money in the long run. Aluminum windows provide a cost-effective way to beautify your home.
Benefits of Aluminum Replacement Windows
There are many benefits to choosing aluminum replacement
windows for your home
. Some of these benefits include:

Long life
Aluminum windows last longer than wood and vinyl windows because they are resistant to warping from weather and sun. They resist corrosion and are less likely to be damaged by weather and UV rays, so you won't have to worry about replacing them as soon as you would with other types of windows.

Easy maintenance
Aluminum windows do not require nearly as much maintenance as vinyl or wood windows. This makes it easy to keep your windows clean and in great condition for many years to come.

Noise resistance and insultation
The insulation in aluminum windows provides noise resistance and insulation for your home. This can help you save money and enjoy a more comfortable living space.

Increased security
Aluminum is one of the most secure materials and provides the best protection against home invasions and security breaches.
When compared to other types of window frame materials, aluminum has many benefits that will make your home look beautiful and keep your bills manageable. It also helps increase your home's security, which is important for keeping your family and property safe.
Why Choose Consolidated Builders Supply
Consolidated Builders Supply has been Oklahoma's premier choice for home renovations since 1984. We provide high-quality custom doors, windows, and skylights for homes throughout the Oklahoma City metro area. Visit our 7,000-square foot showroom to see the wide range of selections we have to offer for your home renovation. With a wide variety of
services
ranging from custom design to installation, you won't find a building supply company more dedicated to quality customer service and building projects.
Contact us today
to learn more or to schedule a consultation.